Mission Imagination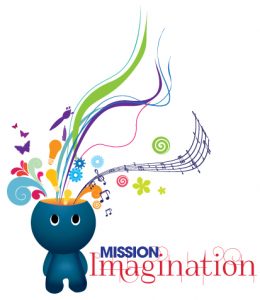 At Raue Center, we believe that a passion for performing arts begins at an early age. That's why we are committed to offering fine arts education programs through Mission Imagination at the theater and in schools for children in Crystal Lake.
Our young performers put on many popular, kid-friendly shows throughout each year—just a few examples include Wings of Courage, The Jungle Book, Curious George, and The Rainbow Fish. This program has served over 400,000 students so far. For more information, click here to view and download the Mission Imagination Postcard.
Mission Imagination is proud to offer a locked in $6 student ticket for all events for the last eight years thanks to the support of the Foglia Family Foundation.
If you'd like to send us a request to see a show offered above, fill out this simple request form!
---
2018-19 Season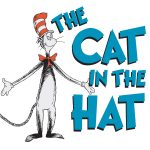 FEB 19 @ 10:00A & 12:15P

CAT IN THE HAT

produced by Theatre Works USA
From the moment his tall, red-and-white-striped hat appears around the door, Sally and her brother know that The Cat in the Hat is the funniest, most mischievous cat they have ever met.  With the trickiest of tricks and the craziest of ideas, he is certainly fun to play with. And he turns a rainy afternoon into an amazing adventure. But what will Mum find when she comes home?
Dr. Seuss's The Cat in the Hat is a lively, engaging play with sound effects by Two Beans Productions. It was originally adapted by The National Theatre.  Dr. Seuss's The Cat in the Hat Is presented through special arrangement with Music Theatre International (MTI). All authorized performance materials are also supplied by MTI. MTIShows.com
Adapted and Originally Directed by Katie Mitchell
Based on the Book by Dr. Seuss
Additional Movement by Cindy Thole
Directed by Rob Barron
Running Time: Approximately 45 Minutes
Recommended Age: Grades K through 4
Curriculum Connections:
Communication and Language Arts

Literature-Based

Music

Download the Study Guide here.
---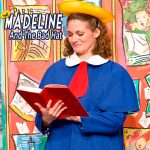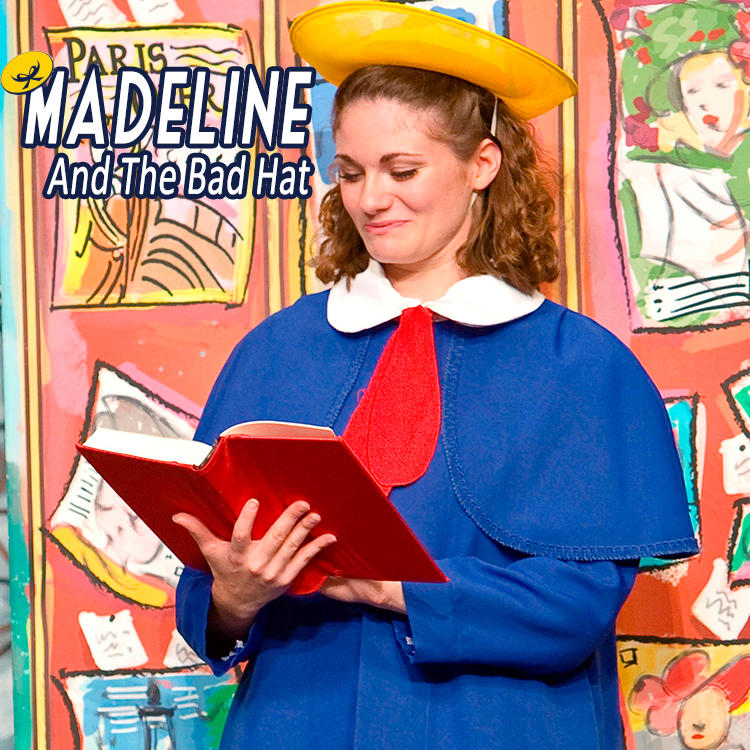 FEB 21 @ 10:00A & 12:15P
MADELINE AND THE BAD HAT

produced byArtsPower
ArtsPower's colorful musical captures the blithe yet touching spirit of Ludwig Bemelmans' much loved Madeline series.
This amusing tale traces the adventures of a young Parisian girl who – despite starting off on the wrong foot with a mischievous new neighbor – eventually learns that first impressions aren't everything. Told with gentle humor, and featuring a beautiful musical score, this amusing tale of enemies-become-friends will charm and entertain children and adults alike.
The third in the Madeline series, ArtsPower's Madeline and the Bad Hat focuses on the unbreakable bonds of friendship and family.  Madeline is none too pleased when Pepito, the son of the Spanish ambassador, moves in next door. He seems insufferably arrogant and conceited.  Under the guidance of Miss Clavel, the caretaker of the girls at Madeline's boarding school, Madeline learns not to judge a book by its cover.
Madeline and the Bad Hat has been adapted for the stage by ArtsPower's artistic director Greg Gunning, who also wrote the lyrics and directed the production.  Composer/orchestrator Richard DeRosa created the original Broadway-style score.
Based on the book, "Madeline and the Bad Hat." Written and illustrated by Ludwig Bemelmans. Copyright © 1956. Published by Viking Press, a division of Penguin Books, Inc., New York, NY. Presented under a special agreement. All rights reserved.
Running Time: Approximately 55 Minutes
Recommended Age: Grades PreK – 3
Curriculum Connections:
Language/Communication Skills

Literature-Based

Musical

Values-Based
---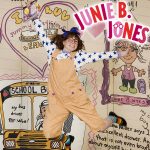 FEB 28 @ 10:00A & 12:15P

JUNIE B. JONES

produced by Theatre Works USA
Everyone's favorite first grader!
Dear first-grade journal, Hooray, hooray!  There's a musical that's all about me, Junie B. Jones! This is the bestest musical ever, I tell you!  It's got loads of funny songs, and it's based on a bunch of books this lady, Barbara Park, wrote about me and the things I do in first grade. I'm glad I can write everything down in my Top-Secret Personal Beeswax Journal! And you know what? I think I might like first grade after all!
Book and Lyrics by Marcy Heisler
Music by Zina Goldrich
Based on the Junie B. Jones Series of Books by Barbara Park,
Published by Random House Books for Young Readers
Originally Choreographed by Devanand Janki
Originally Directed by Peter Flynn
Choreographed by Sara Coombs
Directed by Dev Bondarin
Running Time: Approximately 60 Minutes
Recommended Age: Grades K through 5
Curriculum Connections:
Communication and Language Arts

Literature-Based

Music

Relationships and Family

Download the Study Guide here.

---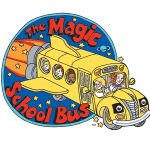 APRIL 17 @ 10:00A & 12:15P


THE MAGIC SCHOOL BUS

produced by Theatre Works USA
Hop on the Magic School Bus for a ride in this new musical adaptation based on the original book series published by Scholastic.
When the class gets lost on the way to the planetarium, Ms. Frizzle saves the day by blasting into outer space for an epic interplanetary field trip!  But when rivalries both old and new threaten to tear the students apart, our young heroes must learn to pull together or risk getting forever lost in the solar system.
Running Time: Approximately 60 Minutes
Recommended Age: Grades K through 5
Curriculum Connections:
Communication and Language Arts

Music

Science

Social Studies
---
Mission Imagination is made possible through the generous support of the following organizations: