Sage Studio Theatre Workshops
Sage Studio offers the ultimate learning experience for anyone interested in the world of theatre. All classes are led by working professional actors, directors, and designers (including those from Raue Center's award-winning Williams Street Repertory) who offer advice and insight into the fast-paced and ever-changing professional theatre landscape, giving students a chance to make important connections and learn from the best. All classes have a maximum class size of 16 students, to ensure personal attention and a hands-on experience. We offer a wide variety of classes in acting, musical theatre, and theatre production, so there's truly something for every student to explore their passion and build their skills. Our students have gone on to pursue their careers at top colleges and universities, and appear in productions across Chicagoland—including right here with our in-house resident theater company, Williams Street Repertory!
All classes are capped at $100 thanks to the support of the Foglia Family Foundation.For more details, click here to request a spot.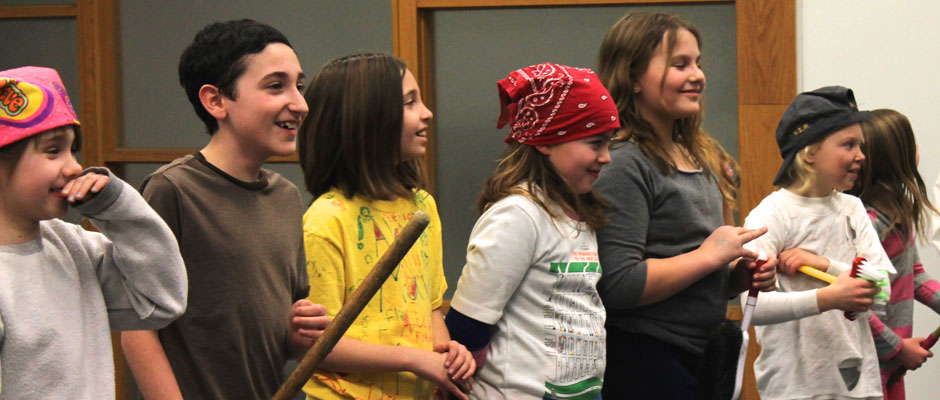 This Season's Classes
SPRING SHOWTUNE BOOTCAMP FOR SINGERS
April 8 – 29, 2017 (Saturday afternoons)
1pm-4pm | Ages 14-18
Tuition: $100
Musical theatre is all about the songs, and every song tells a story—but the styles in which those stories are told have had quite the evolution, and a musical theatre pro needs to master
them all! Sage Studio is proud to present a workshop for teen singers focused on the ever-changing world of musical theatre styles—and mastering songs from both the "classical" and
"contemporary" repertoire. Students will study history of the genre, performance skills and vocal technique, and put that knowledge into practice as they tackle performing two songs—one from pre-1960's "Golden Age" musical theatre, and one from modern "rock"-style musical theatre. Many college programs ask for varying song styles in their placement auditions, so this is a great chance to build up that repertoire! The workshop culminates with a recital for friends and family at Raue Center.
Pre-requisites: Students must exhibit an appreciation and aptitude for musical theatre. Students are also required to submit a video audition of a musical theatre song. If unable to submit a video, please contact Kate Wilford, kwilford@rauecenter.org, to schedule an audition.
 Application Deadline: March 31, 2017
Sage Studio Junior's Summer Classes
Junior Musical Theatre Workshop
Ages 7-10: June 12-16, 2017 | 1:00pm-4:00pm
July 10-14, 2017 | 1:00pm-4:00pm
Price: $150 (Be among the first 5 students to sign up and get the class for $100)
Multi-child discount: Multiple students from the same family can qualify for our our multi-child discount of $150 for the first child and $50 for each additional child.

Back for another sure to sell out class in the Sage Studio Junior series, introducing young students to the exciting world of musical theatre performance. In this oneweek program, instructors will focus on all aspects of acting, movement, dance, and vocal technique to give students a glimpse into the craft of this vibrant art form, foster their creativity and talent, and help them develop as young performers. The class culminates in a showcase for friends and family!
Pre-requisites: None.
Application deadline for summer workshops is June 2, 2017.