An Evening with Steve Cochran and Friends » Events at Crystal Lake, IL Theater
With Steve Cochran and John DaCosse from the WGN Radio Morning Show and special guest Mike Toomey
March 24 @ 8p
Tickets start at $25*

Raue Center is excited to welcome Steve Cochran back to their stage along with John DaCosse and Rocky LaPorte for an evening of hilarious comedy!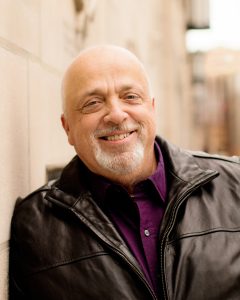 A radio personality for over 30 years, Steve Cochran has hosted his own show from coast to coast settling in Chicago in the late 90's. Steve has also been an actor in several Films like " Grumpy old men" as well as a writer for "Saturday Night Live". Throughout all  of those years Steve has performed Stand up comedy with many of the greats in the business.  Steve loves Getting out and doing live performances about 4 Times a year including his annual Steve Cochran New Year's Eve show, now in its 17th year! But What Steve is best at is hosting his own show and since coming back to WGN and being named the host of the WGN radio morning show from 6:00 to 10:00, following in the "mic-checks" of such legends as Wally Phillips, Bob Collins and Spike O'Dell, Steve has brought back the best morning talk show to its rightful place at Number one!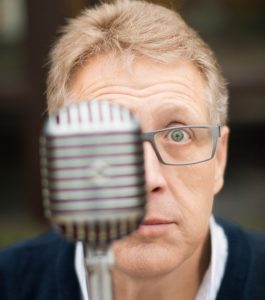 WGN Radio personality, John Da Cosse, has developed a solid reputation nationwide.  He has opened for big names like Ellen DeGeneres, George Lopez, Craig Ferguson and Billy Gardell and has appeared on NBC, Comedy Central and TBS.  John Da Cosse has served as an audience warm-up for many television shows including the Rosie O'Donnell and Oprah Winfrey Shows.  John can be seen at  Zanies in the Chicagoland area, and all Funnybone and Improv comedy clubs across the United States.  He can be heard, along with his character voices as a regular on the Steve Cochran morning show on WGN Radio.
Mike Toomey A regular performer on WGN Morning News, Mike has appeared in concert with such names as George Carlin, Wayne Newton, Crosby, Stills & Nash, and Reba McIntyre. He has performed on numerous television programs including; HBO's U.S. comedy Arts Festival in Aspen Colorado; MTV's Half Hour Comedy Hour; and A&E's Comedy on the Road. With his sharp delivery, quick wit, and unique style, Mike Toomey has been a favorite at comedy clubs and special events since 1982.