LUCY'S COMEDY
September 7 @ 8:30 pm

-

10:30 pm

|

Recurring Event

(See all)

One event on March 2, 2018 at 8:30pm

One event on April 13, 2018 at 8:30pm

One event on May 25, 2018 at 8:30pm

One event on June 1, 2018 at 8:30pm

One event on August 17, 2018 at 8:30pm

One event on September 7, 2018 at 8:30pm

One event on October 26, 2018 at 8:30pm

One event on November 16, 2018 at 8:30pm

One event on January 18, 2019 at 8:30pm

One event on February 1, 2019 at 8:30pm

One event on March 15, 2019 at 8:30pm

One event on May 24, 2019 at 8:30pm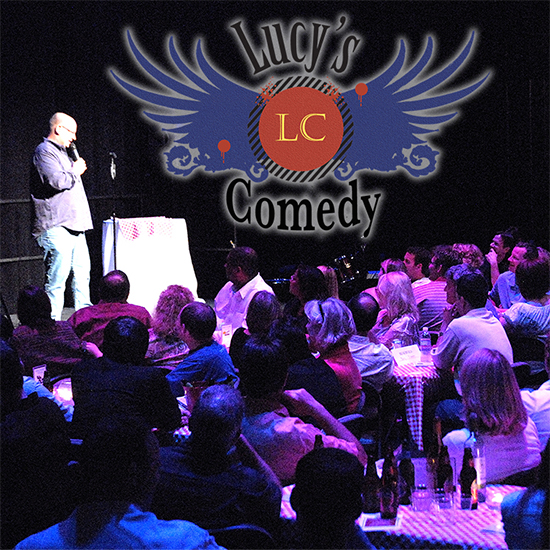 LUCY'S COMEDY
Stand-up Comedy
2018- 

Sept 7 | 

Oct 26 |

 Nov 16  @ 8:30p


2019- Jan 18 |

Feb 1 | 

March 15 | 

May 24 

@ 8:30p
Tickets: $20 ($25 at the Door)*
Now in its ninth season and selling out almost every event, Lucy's Comedy Café is one of Raue Center's longest running programs and the cornerstone of our comedy programming. This hilarious series has featured amazing regional and national comedians including Dwayne Kennedy, Rocky LaPorte, Patti Vasquez, John DaCosse, Mike Preston, Pat Tomasulo, Tim Benker and many more.
---
Comedy Line up for the 2018-19 Season 
---
September 7th @ 8:30p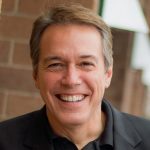 The evening's Headliner will be Tim Benker: Tim Benker is a veteran of Chicago stand-up comedy, having performed in 35 states opening for many well-known acts such as Jay Leno, Rosie O Donnell, Richard Lewis, Drew Carey and Walt Willey. Tim has also made himself useful in daylight hours by hosting morning radio in Las Vegas and Houston and produced a variety show around his alter ego "The Very Famous Lance Vegas". A wise man once said, "If you can solve a problem that many are faced with, you can make a difference in the world." Tim took on the daunting task of Fixing Stooopidity as it exists all over this great planet…and came up with the idea for this multi-media comedy show.
This Lucy's will feature Mike Preston: Mike Preston is a comic, author, self-appointed anti-social worker. Having endured years in the trenches of social work, assisting people in various states of psychological disarray, he has all but abandoned political correctness, and opted to shine a big bright light on society, illuminating the entertainment aspect of the human condition. Mike's also the host of a wildly successful TV talk show, Psycho-Babble. His guests have included Mike Ditka, Craig Ferguson, Gilbert Gottfried, Adrianne Curry, Vanilla Ice, Gene Simmons, Ted Nugent, Jennifer Steele, Tera Patrick, Lacuna Coil, Henry Winkler and Jerry Seinfeld.
The evening will be hosted by Denise Medina: Denise Medina was born and raised in Chicago but now lives "La Vida Loca" in the 'burbs. She graduated cum laude with a degree in Speech and Performing Arts from NEIU and is a graduate of The Players Workshop of the Second City. She studied stand up comedy with Dobie Maxwell and Kelsie Huff. She performs with "the kates," "Mother Cluckers," "The Momedians of Momedy," and "Funnier by the Lake." She has performed at The Improv, Laugh Factory, Zanies, Second City, IO, The Annoyance, Kenosha Comedy Club and more as well as in the Chicago Women's Funny Festival and Lady Laughs Comedy Festival in Madison. She has also been a guest on "Pretty Late with Patti Vasquez" and "The Download with Justin Kaufmann" on WGN radio. Denise wants to be relevant and hip but is mostly quirky. She's a self-described "goofball and wonderful weirdo." Her humor is good-natured, relatable and observational so come out and support her "fun-ness!"
---
October 26th @ 8:30p
The evening's Headliner will be Jim McHugh: Jimmy McHugh has been dishing out his style of comedy for over 25 years. Born and raised on the Northwest side of Chicago, Jimmy blends a mixture of classic observational humor emphasized with his unique vocal and facial expressions. Taking his swings at the world of sports, Ernie Tucker of the Chicago Sun-Times wrote, "Jim McHugh delivers some of the funniest sports material I have ever heard."
Jimmy appears at various national comedy clubs and has also been seen on Comedy Central, HBO, MTV, ESPN2 and the Oprah Winfrey Show.
This Lucy's will feature Tim Baker: Tim Baker has been doing professional stand up Comedy for over 25 years. He has performed at Comedy Clubs, colleges and theaters from coast to coast. Tim makes frequent appearances on the WGN, morning News in Comedy sketches. He has also appeared in many television commercials and independent films.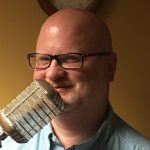 The evening will be hosted by Ted Willson: Ted Willson is a Chicago area native that makes audiences laugh with his stories that are familiar, funny, and fortunate that they didn't happen to you. He has been seen poking fun at life and himself at numerous venues including Zanies, Kenosha Comedy Club, and WGN.
---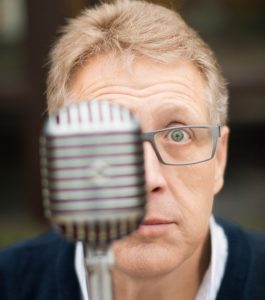 WGN Radio personality, John DaCosse, curates Lucy's Comedy Cafe. During his 30+ years in stand-up comedy, the brilliant John DaCosse has developed a solid reputation nationwide. He has opened for big names like Ellen DeGeneres, George Lopez, Craig Ferguson and Billy Gardell. John has appeared on NBC, Comedy Central and TBS. Mr. DaCosse has also served as an audience warm-up for Rosie O'Donnell and The Oprah Winfrey Show. He can be heard, along with his character voices, regularly on the Steve Cochran morning show on WGN Radio.
Related Events