Raue Café Programming » Events at Crystal Lake, IL Theater
Raue Center For The Arts is proud to host local artists as they share their talent with our community in our newly renovated Raue Café (located in the lobby of Raue Center).  ADMISSION IS FREE. Drinks and light snacks are available for purchase.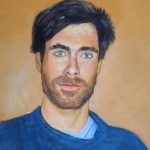 Oct 2 @ 6:30p
Brad Dargan
Bradley Dargan is a musician born and raised in crystal lake. he releases solo music as bdphones and also releases music with the groups reflective lakes and N3gro League. his recordings range from bedroom classical to bedroom rap, and his live shows incorporate classical guitar stylings over improvised noise and loops.
---
Oct 4 @ 6:30p
Rick Embach Duo
You have most likely heard Rick Embach's vibes on ads for Kellogg's, Bud Light, and Land's End among others. A self-taught musician, he moved to L.A. in 1974 to study with renowned West Coast vibist and teacher Charlie Shoemake. His stay in the Los Angeles area led to commercial studio work for TRW Co. with Clare Fischer and Lanny Morgan, and later on to club work with Vinnie Colaiuta, Richard Elliot, and Michael Landau in the L.A. based band 'MAD ANTHONY' in the late 70's.
---
Oct 10 @ 7:00p
Joe Floress' Jazz
Joe Floress (Piano) is a part of the MCC Jazz Band, participates in Jazz on the Square, and was in Jazz Band in high school. He also plays wind instruments such as Saxophone and Flute, and plays guitar and bass. He thanks you guys for coming out and supporting local bands and says "Have a great night!"
---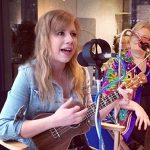 Oct 17 @ 6:30p
Rachel Woodall
Rachel Woodall has been in love with music since she was a child. In high school, she picked up a guitar, but soon found the ukulele to be more her jam. Almost ten years later, her eclectic music and instrumental tastes have all combined into a unique sound. Indie, acoustic, and a little bit of hip hop – because who doesn't love seeing a young woman rap with a tiny ukulele in hand?
---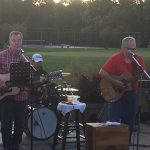 Oct 30 @ 6:30p
Bourbon Country
With a sound as sweet as it's name, the acoustic driven duo of Bourbon Country blend ultra tight harmonies and smooth but driving guitars to give a rich dynamic sound to your favorite past and present country and rock hits. The origin of Bourbon Country goes back to 2012 when Randy Leggee invited Nathan Masey over for an evening of good ole bourbon sipping and guitar picking. A few fingers of Makers and a few songs later the boys agreed that they were on to something. Bourbon Country was distilled, bottled, and within a short time was entertaining fans and friends throughout Northern Illinois and Wisconsin.
---