Christopher Titus » Events at Crystal Lake, IL Theater
May 5 @ 8:00p
Tickets start at $33*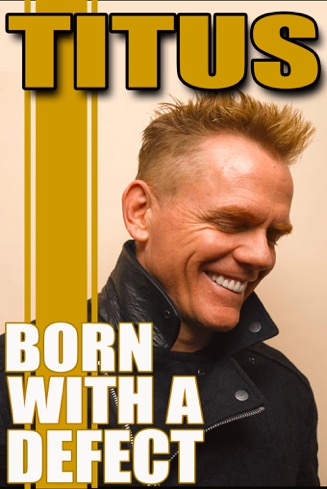 Christopher Titus' new show takes the audience on a wild ride through his personal life and proves why he isn't qualified to be a father and why childless couples win.
In between, Titus again takes you down some roads that may be unlikely to win him a CNN heroes award but will always be hilarious. His reasoning as to why owning a Ferrari is better than having children along with more of his beloved dysfunctional personal anecdotes will have you clutching your sides with laughter.
This is some of his most surprising material yet, and Christopher Titus again shows in his seventh ninety-minute special why he is one of the best comics working today.
Biography
Employing what he's labeled "hard funny," Christopher Titus has released six ninety-minute albums in as many years. He has five one-hour comedy specials currently running on Comedy Central, and his sixth special, "Angry Pursuit of Happiness," is set to premiere on Comedy Central on May 9th. After years of experimentation with dark and personal storytelling, he debuted his one-man show "Norman Rockwell is Bleeding" at the Hudson Theater in Los Angeles. It was from this performance that the dark comedy, "Titus," was born on Fox. The show earned Titus a Writer's Guild nomination as well as an Emmy nomination, and Newsday called him "TV's most original voice since Seinfeld."
Titus is currently performing his newest one-man show, "Born With a Defect," to sold out theaters across the country.
For more information on Christopher Titus, check out his website: https://www.christophertitus.com/