Jeff Jacobs: The Piano Man's Piano Man » Events at Crystal Lake, IL Theater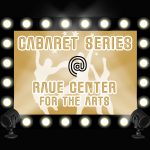 part of Raue Center's Cabaret Series

part of National Piano Conference
Aug 19 @ 8:00p
Tickets start at $10 ($15 at door)

A solo Rock-n-Roll piano show!
Jeff Jacobs, The Piano Man's Piano Man, brings his "one man, one piano" solo rock-n-roll piano show to Raue Center For The Arts at 8p on Saturday, August 19! This live show will feature the music of Billy Joel, Foreigner, The Beatles, Jeff Jacobs… and too many classic rock songs to mention. Jeff takes you on a nostalgic musical journey through his solo piano/vocal interpretations of some of the greatest rock, pop, and soul music ever written. Jeff has toured and recorded with Billy Joel, Foreigner, Julian Lennon, and is currently touring with Foreigner vocalist Lou Gramm.
Jeff Jacobs (Piano Player/vocalist, Keyboard Player, Producer, Composer, Story Teller.) Currently touring with Foreigner Vocalist Lou Gramm, Jeff Jacobs has earned the Title of "The Piano Man's Piano Man".  Having appeared on Several Billy Joel Albums and Tours, most notably "Storm Front" and "River Of Dreams" Billy Joel himself has used this name to describe Jeff on many occasions.  A member of the classic rock band "Foreigner" from 1990-2008, as well as tours with Julian Lennon, recordings with Laura Brannigan,  and performances as keyboard player for artists such as Dennis De Young, Grayson Hugh, musical director and producer for Australian giant Tina Arena, as well as writing with and producing blues artists Lonnie Brooks, Sugar Blue,  Honeyboy Edwards, Pine Top Perkins, Carl Weathersby, Wayne Baker Brooks, and Ronnie Brooks, and Shemekia Copeland,   Jeff also has written and produced songs for gospel artist and Toni winner Heather Headley along with rappers Twista and GLC.  Jeff's songwriting credits include co-writes with Mick Jones and Lou Gramm of Foreigner as well as Jim Peterik of Survivor and Ides Of March. Find Jeff's critically acclaimed solo CD "All Blue To Me" currently available on i-tunes,
Find Jeff's critically acclaimed solo CD "All Blue To Me" currently available on i-tunes, cdbaby, and most online music outlets.  You can experience Jeff's "One Man One Piano" solo piano/vocal show on Aug19 at the Raue Center for the Arts in Crystal Lake Ill.
Jeff has been a Baldwin piano artist since 1990.
Sponsored by 

Brought to you by