Pink Droyd » Events at Crystal Lake, IL Theater
March 4 @ 8:00p
Tickets start at $37*
To learn more about becoming a RaueNOW Member and saving 30% on tickets for an entire year click here.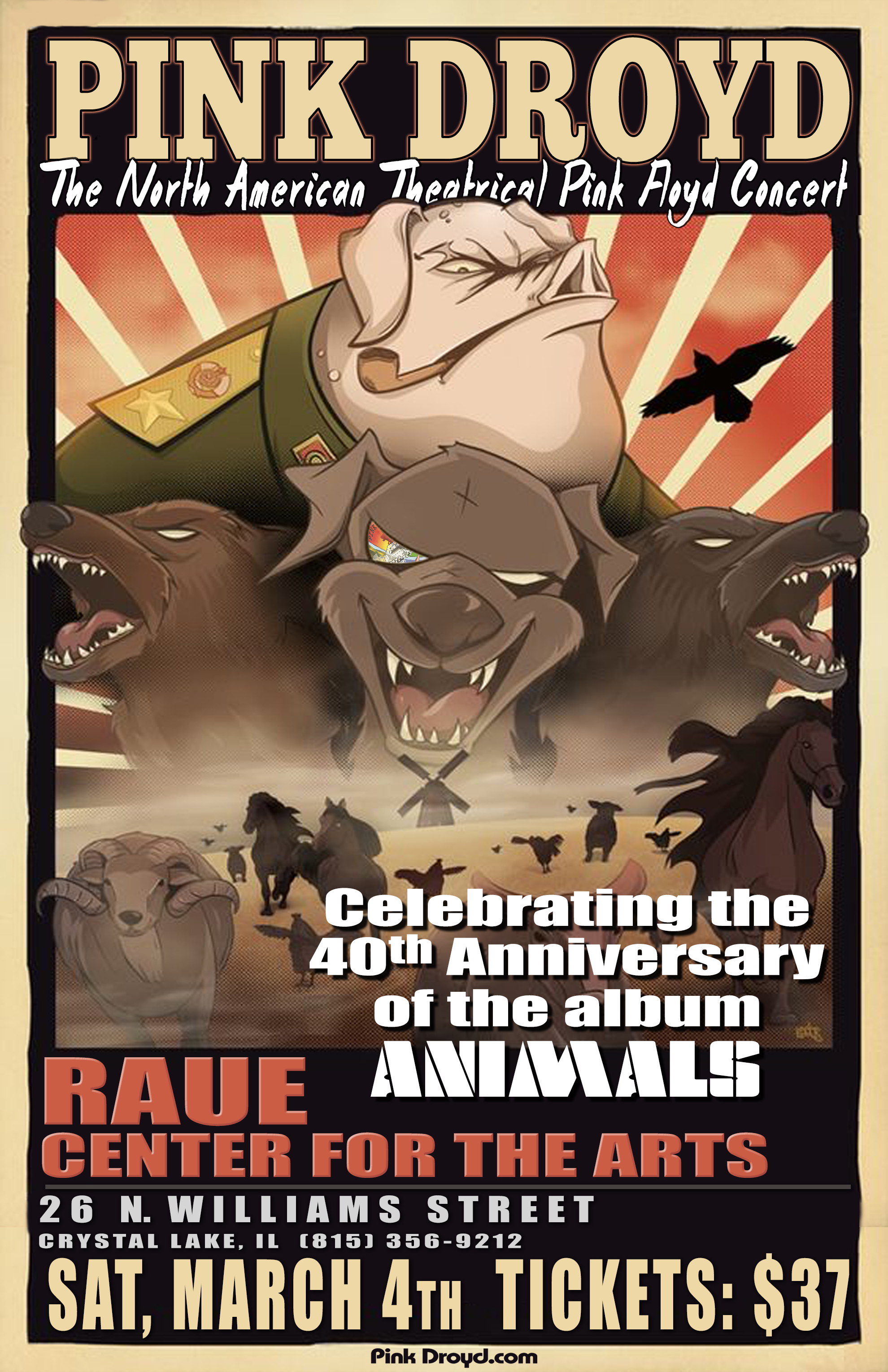 In celebration of the 40th anniversary of the Pink Floyd album "Animals," Pink Droyd be featuring the "Animals" album complete and uncut – accompanied by many other Floyd favorites.  In addition, Pink Droyd is celebrating 10 years of performing Pink Floyd! With a combined Pink Floyd tribute band experience of over 50 years this all-star cast brings the music and experience of Pink Floyd to audiences at a time when the appreciation of Pink Floyd has never been greater!
This show will be complete with video, lighting, props, and lasers.
For over 5 decades the amazing music and live concerts of Pink Floyd have entertained and mesmerized audiences around the world.  Their live performances were both aurally astounding and visually brilliant.  Today Pink Droyd, a tribute to Pink Floyd, brings the look, feel, and sound of those shows to audiences, both young and old, around the country.  Their show is both accurate to the Pink Floyd music and visually stunning with their robotic, intelligent light show, video accompaniment, and amazing laser show.
Pink Droyd brings to life the music of Pink Floyd by including theatrical performances of some of Pink Floyd's most memorable songs.  From building The Wall to visiting The Dark Side of the Moon and beyond Pink Droyd spans the Pink Floyd catalogue including the most memorable hits and some beloved obscure tracks…..and now brings you Animals!
For more information on Pink Droyd, check out their website: http://pinkdroyd.net/